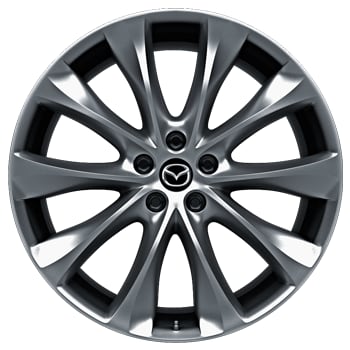 Find High-Quality Mazda Parts for Sale at Lester Raines Mazda
How can you keep your Mazda vehicle in top form? One of the keys to your Mazda model's reliability is regular service with genuine Mazda parts. Fortunately, finding the right parts for your Mazda is easy. Our parts center here at our dealership offers an expansive inventory of high-quality Mazda parts right from your car's manufacturer. So, whether you're getting ready to tackle a DIY project or you're looking to our team of professional technicians for expert Mazda maintenance, you can count on us to provide the perfect parts for the job.
Why Choose Genuine Mazda Parts?
Your Mazda vehicle is artfully crafted to deliver a dynamic driving experience. You can help your vehicle maintain the smooth ride and corner-hugging capability with which Mazda engineers designed it when you use genuine Mazda parts in your repairs. Off-brand parts don't have the same kind of fit and finish that real Mazda parts have, and the one-size-fits-all approach that aftermarket parts tend to take can sometimes have devastating effects later on.
Choosing genuine Mazda parts designed for your vehicle by your vehicle's manufacturer helps to ensure that your car operates smoothly and maintains the kind of reliability that you expect from it. We're happy to offer an inventory of Mazda parts so that you can have the utmost confidence in every parts purchase.
How to Get Genuine Mazda Parts
If you're eager to find the right parts for your next Mazda project, have no fear. Our parts experts can help you find what you need. Our goal is to ensure that you get the right parts for the job on the first try, so please feel free to call on us for assistance. If you're ready to order parts, feel free to use our online order form. We look forward to helping with your next Mazda maintenance project!
Lester Raines Mazda

5035 MacCorkle Avenue SW
South Charleston, WV 25309